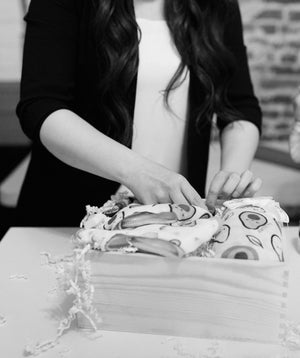 We're wrapped up in the details!
We're wrapped up in the details, so you don't have to be, and that's how we make gifting effortless.
So glad you're here!
How can I help?
Gift Smack was born from my passion to change the landscape of gifts while supporting other small, Canadian businesses.
Life is busy, business is hectic and there are hardly enough hours in a day to get everything done! It's my hope that Gift Smack can help you check something off your list while creating an insanely great experience for your gift recipients that they'll remember.